Kindergarten Inclusion Cohort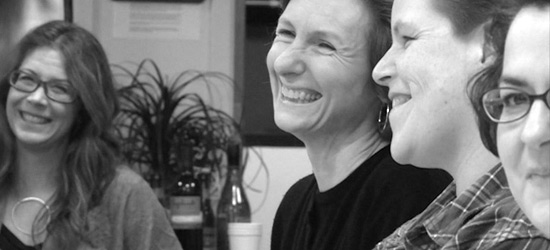 ---
What is the Kindergarten Inclusion Cohort?
The Kindergarten Inclusion Cohort program is a series of interactive and best practices-driven trainings, designed to help parents prepare for and advocate for inclusive kindergarten placements for their children. The Cohort works to prepare families for the kindergarten transition, and also to build a community of parents who will support each other as their children move through the transition process and beyond. Often along with big dreams there can also be fears. Our coordinators and guest speakers have all 'walked in those shoes' and will help families along the way by building skill-sets, communication strategies and support connections.
We, as parents, are the experts on our children and the constant in their lives. Moving from early childhood to the school years can be a confusing and sometimes disempowering transition without tools and mentors to help navigate this new phase. The cohort helps parents to create a portfolio about their child, learn about the law and parental and school rights and responsibilities, share success stories and strategies from others and much more.
Designed for parents whose child will be starting kindergarten the following September, the cohort features six interactive training sessions over the school year. Session topics include information about the law and a child's rights, tools and supports to use in the classroom, IEP goal writing to help support inclusion, communication and behavior strategies, tips from parents and teachers and more. The Cohort is currently in its third year, and parents who graduated in the first two years reported that the skills learned in the cohort were instrumental to helping their children gain access to the general education classroom, and receiving teachers reported that Cohort graduates are empowered advocates who come prepared to partner effectively with schools to help meet the needs of their children.
Why It's Important
Since the inception of IDEA, studies have shown that students with disabilities who have been included with their typical peers throughout their school careers experience greater success in finding gainful employment, more independent living and an overall improvement of quality of life through social and community engagement. Longitudinal studies indicate that
inclusive placements in preschool and kindergarten lead to inclusion at later grades, which leaves the kindergarten transition at the leading edge of the quest to build meaningful, productive lives for all students.
Why did we start the Kindergarten Inclusion Cohort?
Kindergarten readiness isn't just Student readiness, it's Family readiness.
We prepare families to be Proactive vs Reactive when it comes to their student's education.
How do we prepare for schools that may not be prepared for us?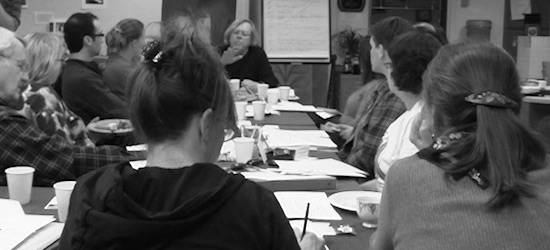 "The NWDSA Kindergarten readiness program has inspired many families to prepare themselves and their child for Kindergarten at a high level. I attended and observed as an Early Childhood Special Education administrator. The power and magic of a community supporting it's own community shined within this capacity building group. I believe the participants were well informed and enlightened about special education law and the system thanks to this natural community support.

-Dave Andrews, Supervisor Multnomah Early Childhood Program, MESD
---
Families receive in-depth, interactive, and best practices-driven trainings from educational and legal professionals in:
Positive Behavior Supports
Special Education law
Writing an Individualized Education Plan (IEP) with goals to drive an inclusive placement
The power of positive collaborative family and professional partnerships with school staff
The use of visual learning tools, Universal Deign for Learning and other assistive technologies to build success in the general education classroom
Person-centered thinking. One of the most important tools that we give families is the value of presenting their child in a strength-based way within a deficit-based system.
---
Teachers who work with Cohort members say…
"In all my interactions with [family], I have found their involvement to add welcome expertise about their daughter, which helped in the process."
"They are very good at listening and trying to collaboratively problem solve around tricky areas."
"[family] is always very good about sharing insights based on her knowledge of her daughter and her needs."
"I believe we have all learned to become more accepting of the differences we all have, as well as appreciating the similarities we all share."
"Overall, I would just like to express that it has been a real pleasure working with this family. I feel like they are very open to hearing about continuing challenges as well as successes. They have been very helpful about thinking through challenging areas and bringing their own ideas in a way that doesn't discount ours."
---
 Reflections from the previous Cohort sessions
"I'm so grateful to have had the opportunity to be a part of this cohort! Every minute of our meetings was filled with valuable information and important sharing time."
"The content of the program was enriching. The speakers were informative. And the entire program had a clear objective: to get the entire family– parents and children– educated and prepared for the processes and emotions involved with the transition to Kindergarten."
"…the most valuable part of the cohort for me was the feeling of community and support. I find this whole process very challenging, difficult and often times lonely. The cohort is a good reminder to me why I am doing this for my son and why it is so important."
"…the session on the details of Special Education law was useful and enlightening. To have grounding in the actual rights and intent of IDEA will give us the confidence to stand our ground if necessary in the future. But another vital message was to balance the legal and potentially confrontational side of things with a good dose of collaborative energy and grace."
"The experiences and support of the group is priceless and no information or webinars can replace relationships and support that are ongoing."