All Born (In) Conference
Thank you to everyone who came to the 11th Annual All Born (In) Cross Disability Best Practices Inclusion Conference on April 23rd, 2016
Over 550 attendees (a record!) gathered at the Portland Airport Holiday Inn to participate in 35 workshops on topics ranging from inclusive education to financial planning to disability history and so much more. This year's attendees included parents, professionals, educators, caregivers, self-advocates, policymakers, and community members all coming together to share ideas about how to reach and teach all children, and support everyone to succeed through transition into adult life.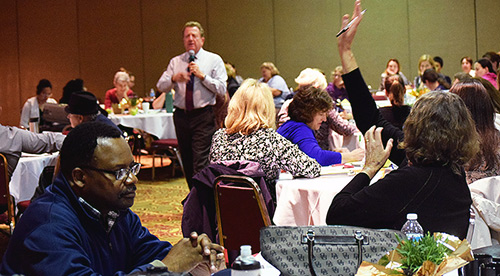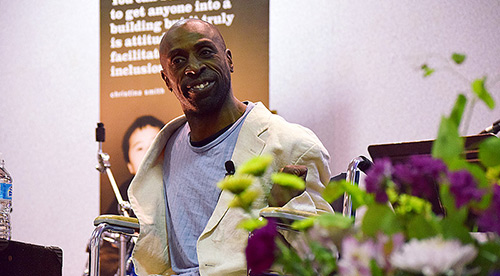 Our keynote speakers this year were Dr. Richard Villa and Keith Jones. Dr. Villa opened the day with a moving and informative keynote presentation on successful inclusion that energized the room. Mr. Jones made us laugh and think, and challenged ideas about humanity during his lunch time keynote address.
A special Friend of Inclusion award was presented at the end of the day to Nancy Anderson, Assistant Director of Student Services at David Douglas School District. Nancy's indefatigable support of inclusion has been a gift to our community and the students she serves for many years.
Resources from the sessions and presentations from this year's conference will be available for download from our websites soon.
The ABI conference would not be possible without our staff and volunteers, support from the community, and the generosity of our sponsors and partners. Thank you to everyone who made this year's conference a success!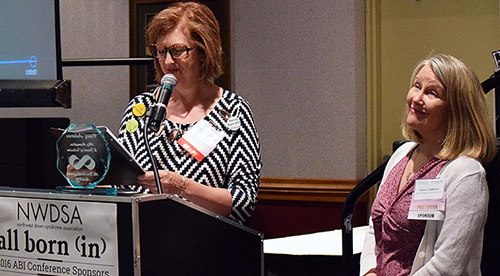 ---
All Born (in) 2016 Sponsors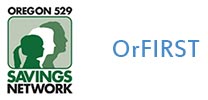 Thank you to the All Born (in) Conference Coalition & Steering Committee
Thanks to Jared Holmgren Photography www.jaredholmgren.com • Jodi Collins www.urban-photography.com • Generous contributions and in-kind support of speakers and numerous others. A special thank you to the Universal Design for Living and Learning Coalition.
Are you interested in sponsoring this event? Contact Angela Frome 503-238-0522
---
Inspiring the courage to reach and teach all of our children; Best practices to support equity and success.
This is an exciting day for parents, caregivers, and professionals working to end segregation in neighborhood schools and the community. Come celebrate and learn how we can use Universal Design for Learning and Best Practices to reach and teach every child. Share, learn and make connections so that we can all go forth to open the eyes of the wider community to the fact that our children are all born "in".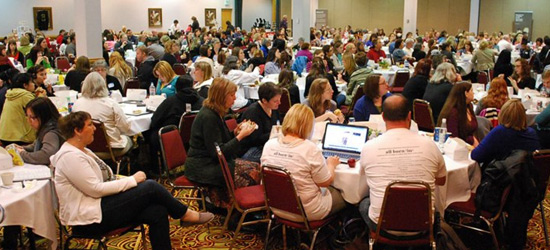 What is All Born (In)?
All Born (In) is a movement in pursuit of an inclusive civil society. A sister project of the NWDSA, ABI seeks to end segregation and promote true choice and the inclusion of individuals with disabilities in our schools and communities. The ABI Conference was founded by the NWDSA in 2006 in partnership with Portland State University's joint certification program and the Center on Inclusive Education. It has grown to be a cornerstone resource in the Northwest region, engaging many innovative parents, professionals, and community partners to embrace the gifts of every learner. Conference directors Angela Jarvis-Holland and Angela Frome lead a steering committee of dedicated parents and professionals to plan and execute the 2014 ABI Conference.
Questions? Contact Angela Frome 503-238-0522.
---
All teachers, all students, all born (in)
"Disability is a natural part of the human experience that does not diminish the right of individuals with developmental disabilities to enjoy the opportunity to live independently, enjoy self-determination, make choices, contribute to society, and experience full integration and inclusion in the economic, political, social, cultural, and educational mainstream of American society." Developmental Disabilities Assistance and Bill of Rights Act.