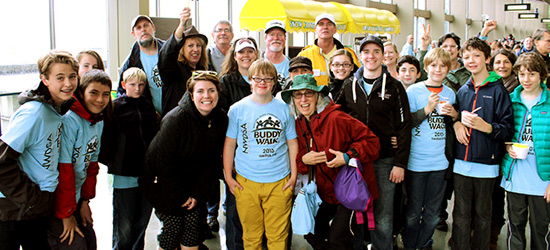 The Official Portland Metro & SW Washington Buddy Walk® Festival
Saturday, September 20th, 2014 at 10:00 AM
This year's Buddy Walk® will continue the tradition of family and community joining together to celebrate our "buddies". The location this year is a little bit different-- we will gather at the Rose Quarter Commons: Main Ampitheater & Center Court. It is still in the Rose Quarter, but instead of gathering at the fountain, we will be nearer to the Memorial Coliseum.

---
Schedule
10:00 AM Registration begins. Live music, Games and activities, Raffle and silent auction begins
10:15 AM Optional prayer circle
10:30 AM Fit4Mom optional family stretch
10:45 AM Salsa dancing with Isis Sanchez
11:00 AM Festival opening remarks and welcome in Spanish, Keynote speeches
11:30 AM Accessible Walk around Rose Quarter kicks off
12:00 PM Lunch, Live music, games
12:30 PM Raffle and silent auction end, Winners announced
1:00 PM Closing remarks and wrap-up
---
Speakers & Entertainment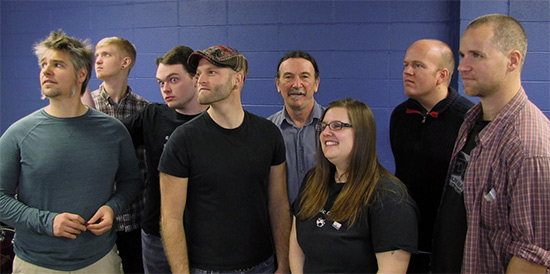 Entertainment: ILR Music Collective performs a variety of styles, from Beatles to R&B classics to original songs. This is the second year that ILR Music Collective will be bringing music to the Buddy Walk.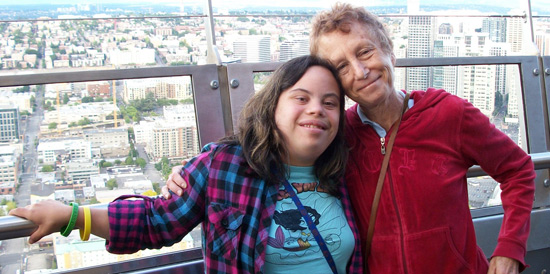 Speaker: Chrystal Figueroa is a passionate young woman who enjoys sharing her talents with writing, performing, advocacy and volunteer work. She is employed at New Seasons Market.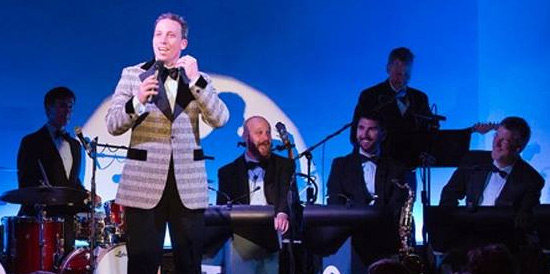 Emcee: Tony Starlight has been entertaining Portlanders for many years as proprietor of the Tony Starlight Supperclub & Lounge and the new Tony Starlight Showroom. This is his fourth year as emcee for NWDSA's Buddy Walk.
Other entertainment includes Salsa dancing with Isis Sanchez, hula hoops demonstrations, Fit4Mom family stretching, balloon art with Olive Rootbeer, and lots more!
---
Raffle & Auction Prizes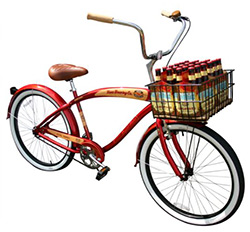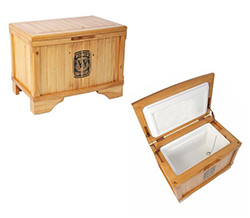 One night at Skamania Lodge
Widmer Bros. Party Pack including 3 cases of Widmer Bros beer
Basketball signed by the Portland Trailblazers
Various restaurant gift certificates
Strider balance bike
Gift certificate for NWDSA's Bike First! Bicycle Camp 2015
Columbia Sportswear clothing 
Family fun packs
Fishing Trip
Whitewater rafting trip
Comic book
Danner Boots gift certificate
Tattoo & piercing gift certificates
And TONS MORE!
---
Team Prizes
Prizes will be awarded for the teams that bring in the most donations!
Teams raising $3,500 or more win an iPad
Teams riasing $1,500 - $3,499 win a Kindle Fire
Team captains will collect the prizes on the day of the walk. To qualify for prizes, teams must submit all donations to the NWDSA, either online or via email, but Noon, September 17th.
---
Parking
Parking at the Rose Quarter the day of the Walk is only $2 with a parking pass. Click here to download and print the parking pass.
---
2013 Buddy Walk
---
The History of NWDSA and Buddy Walk®
Our first year, a small group of parents chartered a bus and loaded up vans with participants and drove to Salem to walk along with the Willamette Valley Down Syndrome group. There were roughly 100 participants at NWDSA's first walk. The event has since been moved to the Rose Quarter and the number of participants has grown every year, becoming more than just a walk but a celebration and festival.
Many of the attendees are either family members or friends of individuals in our community who have Down syndrome. Our goal is to continue to grow and reach outside our families to celebrate the wonderful gifts of our larger diverse community and provide a place for people to connect and celebrate together.
In addition to the walk around the Rose Garden arena area, we traditionally feature: face painting, games, hula hooping, balloons, gift bags, live music, inspirational speakers, and a silent auction and raffle.
The funds raised from the event go back into the community to support the following activities of the NWDSA:
· Family socials
· Summer Social
· Open Arms Playgroups
· Mini-grants for parents
· Reciprocal Learning Community events
· New Parent Guide
· Spanish translation services
· Public policy and advocacy work
· Our website www.NWDSA.org
· New Parent Outreach and phone support
The goal of the NWDSA is to grow the Buddy Walk and make it better each year - better in the sense of bringing more families and friends together, and providing a focused day of celebration that we can all feel good about. The NWDSA is a group of parents who share a passion for helping their children and families not just cope but thrive. We volunteer our time to help individuals with Down syndrome lead better lives.