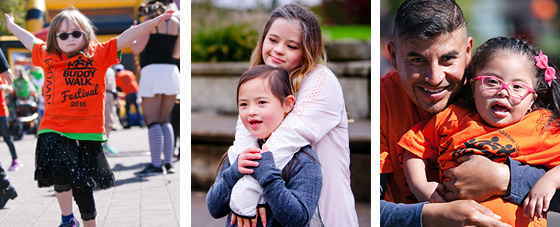 We are so pleased with the attendance and support given to the 18th Annual Portland Metro and SW Washington Buddy Walk Festival! It is such an important day of celebration for us and our wider community, and it's also our largest fundraiser of the year and supports programs and activities for local families throughout the coming year. Buddy Walk donations will be accepted online through the end of October.
Donations to support teams or the event can still be made online!
---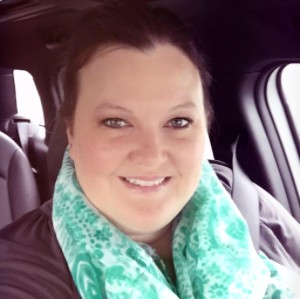 We are excited to welcome Susan Hiler as our new 2016 Portland Metro & SW Washington Buddy Walk Chair!
Susan resides in SW Portland with her wife, Anne. Susan received her BA in Communications and Political Science from Linfield College, and her law degree from Willamette University College of Law. She has practiced family law in both Idaho and Oregon. Her niece, Lorraine, was born with Down Syndrome when Susan was living in Boise, Idaho and their family began participating in the Buddy Walk together. When she moved back to Portland, Susan wanted to continue learning from and empowering people with Down Syndrome.
Susan is driven by her belief that diversity and inclusion make us all better. After attending the All Born(in) Conference she decided to shift her focus from practicing law to working with NWDSA and using entrepreneurship to empower others.
She is chairing the Portland/SW Washington Buddy Walk committee and looks forward to her growing relationship with NWDSA.
---