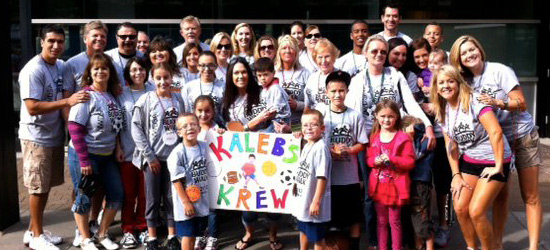 The Official Portland Metro & SW Washington Buddy Walk® Festival is coming!
Saturday, September 20th, 2014
---
Kindergarten Cohort Application Deadline is Sept 16th
We are now accepting applications for the 2014/2015 Kindergarten Cohort. For parents of a child who will be starting Kindergarten in the fall of 2015, the cohort features six interactive training sessions over the school year. Session topics include information about the law and a child's rights, tools and supports to use in the classroom, IEP goal writing to help support inclusion, communication and behavior strategies, tips from parents and teachers and more. 
Learn more about the Cohort, or if you'd like to apply for the 2014/2015 session, fill out the online application.
---
Welcome to the Northwest Down Syndrome Association
The NWDSA has been a parent-driven family support network since 1997. The NWDSA's mission is to create and nurture a loving and inclusive community celebrating every person with a disability, including Down syndrome.
The NWDSA will accomplish this mission by empowering and supporting families and individuals who have been touched by Down syndrome. We will work to increase education, promote public understanding and acceptance, work toward full inclusion, and defend the civil rights of individuals with Down syndrome. Our vision also embraces professionals and the cross disability community. We believe that relationships are the cornerstones of our organization and that they should be both honored and nurtured.
The NWDSA mission and values are the north star of our organization, and guide us in our work to build a community of informed, empowered parents. Read the NWDSA statement of values.
While our roots are as a Down syndrome organization, our work around inclusive schools and communities embraces all learners. In 2005, we started our All Born (In) Cross Disability work. Visit the NWDSA's sister site, AllBornIn.org to learn more about the All Born (In) cross-disability inclusion movement.
---

Buddy Walk® Festival
Sept 20th, 10 AM - 1 PM
Rose Quarter Commons, Portland
Read more


RLC Workshop
Making Sense of Assistive Technology
Oct 4th, Resurrection Lutheran Church
Read more
---
Latest NWDSA News & Articles
---
Latest Action Alerts
Looking to maximize your investment in NWDSA? Please check if your company offers a corporate match program and/or an employee giving program.

Ethan Saylor was a 26 year old man with Down Syndrome who died in the custody of three off-duty Frederick County Deputy Sheriffs on January 12th, 2013. His family has created a petition calling for an independent investigation.

We are asking schools to comply with the law requiring closure of seclusion cells in our schools.
---
Latest Advocacy News & Articles
The ADA: Moving Forward event at Portland City Hall on July 26, 2013 celebrated the 23rd anniversary of the signing of the Americans with Disabilities Act.

And there it was in black and white: General Education with Special Education Support/Selected. I breathed a sigh of relief.

It's hard to believe that the transition from early childhood education to kindergarten is just around the corner!