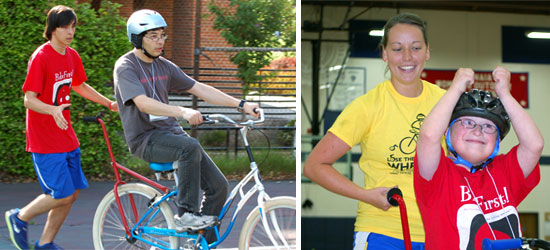 Register Your Child for Bike Week, June 19 - 23, 2017
Step One: Fill Out Online Registration Form Below
Please allow 20 - 30 minutes to complete the form. Fill out every field carefully. Have a FULL FACE photo (jpeg or gif) of your child prepared to upload.
Step Two: Payment $250.00
You can choose one of three payment methods:

You can pay now with a credit card
You can mail a check
You are receiving funds from another source but you will mail a check now to hold your spot
Step Three: Receive email confirmation
After payment is processed and ALL required pieces are complete, we will send you participant information and confirm your rider's session via e-mail. Please check your junk box, as this has been a problem in the past.
Step Four: Plan for Orientation:
If you are accepted into Bike Week, you will need to attend a MANDATORY parent meeting on Sunday, June 18th at Concordia University at 6:00 pm.
Bike Week Registration