Family & New Parent Outreach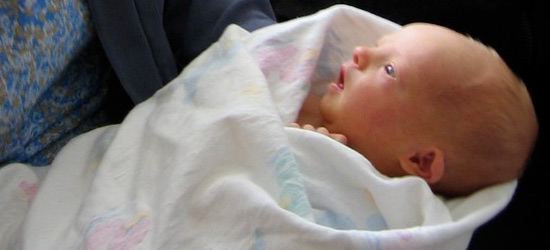 The NWDSA outreach plan is at the heart of all that we do. Through new parent outreach we offer support and resources to families with new babies with Down syndrome, as well as families who are new to our area. In order to best serve these new families we first have to find them. To this end, we work to ensure that local hospitals, pediatricians and early intervention providers know about us, and now how to refer families to us.
Click here to visit our New & Expectant Parent Outreach Page.
We currently offer families telephone, email and in-person support, depending on the desire of the particular family. We give all new families a welcome bag including a handmade blanket, simple toys and clothes, and a copy of our New Parent Guide, a book that includes stories, poems, medical information and other valuable resources for families just starting out on the journey with a new baby with Down syndrome. We created this guide to give parents the sort of positive, empowering, strength-based information that we wish we had received when our children were younger.
We also offer two monthly Open Arms playgroups, where families of children 0-5 can come together in a relaxed atmosphere to share ideas and build community. We currently offer one group in Vancouver and one in Northeast Portland.
We are in the process of revamping our outreach plan, in an effort to reach more families, including the increase in families who receive prenatal diagnoses and come to us seeking information before their children are born. We believe that the first contact that a new family has with a support group can be crucial in the shaping of their outlook and beliefs about Down syndrome, and we strive to provide parents with current, positive best-practices based information on the internet and in person. We rely on our relationships with area medical providers to help families connect with our community, and enjoy the opportunity to build on these relationships.
---
"They did something that helped shape our path; they gave us a small packet from the Northwest Down Syndrome Parent Support Group, now known as the NWDSA, and their New Parent Guide. It congratulated us on the birth of our baby, explained what Down syndrome was and included many, many pictures of families."

- Christy R.
"When our son, Athan, was born on December 31, 2010, Down syndrome was the furthest thing from our minds. Two days later, a pediatrician told us that she thought there was a chance Athan had Down syndrome. She said it casually, as if it was not a significant concern or even a significant issue, and she offered very little information. Our heads were spinning immediately. What did this mean for Athan? For his sister, Kyliana? For our family? We had nothing but questions and no idea of where to turn for answers.

The next day our regular pediatrician arrived at the hospital. He restated the belief that Athan could experience Down syndrome but said a genetic test would be necessary for a confirmation. Slowly and carefully, he started to educate us about Down syndrome. He gently explained what would be different for our family than we had expected, and he strongly stressed all of the things that would not change from our expectations. He also provided us with some written materials and suggested we contact Northwest Down Syndrome Association. 

Throughout the course of the next week, we spent some time on the NWDSA website. When Athan's diagnosis of experiencing Down syndrome was confirmed the following week, we made our first phone call to NWDSA. We didn't realize then that it would be the first of many calls and the start of new friendships. 

Over the course of Athan's first year, we spoke to Angela, Angela, Abby, and Steve frequently. Our questions ranged from seeking advice about various medical challenges to requesting help in choosing appropriate schools for our family. It seemed like the team at NWDSA had unlimited time to talk with us and provide encouragement, and the depth of their connections and resources was very strong.

I started attending some meetings with NWDSA and eventually realized how much more there was to the organization than the parent support they had so willingly provided. I learned that they are at the forefront of a national movement to ensure the civil rights of people who experience disabilities. Inclusion is a major focus, but their scope reaches far beyond that. And they are recognized nationally as leaders and experts.

My gratitude to the team is even greater as a result of learning how committed they are to helping families, how much they do with so few resources, and how successfully they are pushing the national agenda. And yet they are still available at a moment's notice to take that all important call from a parent who needs support, guidance, or an understanding ear. I am very grateful for the team at NWDSA. I hope they recognize their impact on our family and so many others."

Cindi P.