About the Program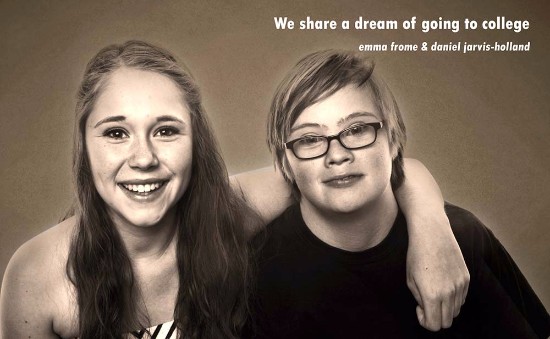 The Social Justice Youth Program is a group of self-advocates, siblings and friends who envision a better tomorrow for everyone. The group was created as a platform to bring individuals with and without disabilities together to discuss social issues. It is important to note that the focus of the program is to not just generate conversation around disability, but to address issues the youth are most interested in. This includes topics of race, sexuality, and even environmentalism! 
Youth will team up on various platforms to address issues and create awareness. Program activities will include volunteering, attending seminars, interactive meetings and a weekend-long summer camp at Portland State University. The goal of group activities is to empower individuals with the knowledge and tools to tackle social injustices. 
The group invites all individuals 16-25 years old who are passionate about a equal and equitable world to join. 
If you are interested in joining the Youth Program, or working with them as an adult advisor or mentor, please get in touch by calling the NWDSA Resourcefulness Center at (503) 238-0522 or emailing Youth and Community Coordinator, Austin Nugent at anugent@nwdsa.org.
---
NWDSA Youth Group Videos
---
Articles About the NWDSA Youth Program