About the Program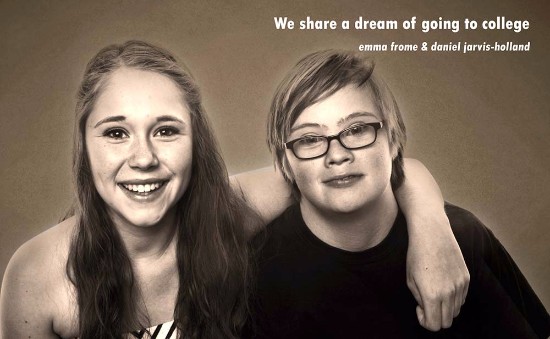 The Social Justice Youth Program is a group of self-advocates, siblings and friends who envision a better tomorrow for everyone. The group was created as a platform to bring individuals with and without disabilities together to discuss social issues. It is important to note that the focus of the program is to not just generate conversation around disability, but to address issues the youth are most interested in. This includes topics of race, sexuality, and even environmentalism! 
Youth will team up on various platforms to address issues and create awareness. Program activities will include volunteering, attending seminars, interactive meetings and a weekend-long summer camp at Portland State University. The goal of group activities is to empower individuals with the knowledge and tools to tackle social injustices. 
The group invites all individuals 16-25 years old who are passionate about a equal and equitable world to join. 
If you are interested in joining the Youth Program, or working with them as an adult advisor or mentor, please get in touch by calling the NWDSA Resourcefulness Center at (503) 238-0522 or emailing Youth and Community Coordinator, Austin Nugent at anugent@nwdsa.org.
---
Now accepting applications for the 2017 Social Justice Youth Summer Camp
Aug 4th - Aug 6th, 2017
---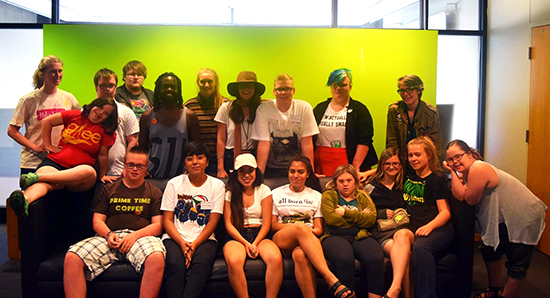 The kids are alright: the new Social Justice Youth Camp
"Going into this camp, I thought social justice was only about helping people who can't help themselves…but I learned that it is so much more. In order to create social justice, we have to start with ourselves." – James, 2016 Social Justice Youth Summer Camp Participant
Our organization has always benefited from the energy and creativity of youth. We've never been about only feel-good, inspirational messages—we dig into the dirty work of creating real social change. A big part of that work is nurturing the leadership of the kids growing up in our community, with and without disabilities. Through programs like Dreambuilders and Think College Inclusion Oregon, we enable younger generations to have high expectations for their lives, and support the belief that they have real rights and a voice to lead. Our new Social Justice Youth Program is an innovative collaboration of young adults, with and without disabilities, and leadership mentors within the community focusing on social change. In late August, we hosted an all-inclusive, weekend-long summer camp for fourteen young adults, half of whom experienced disability.
Campers came from different backgrounds and varying racial and gender identities. For two and a half days, they were immersed in interactive art and media workshops led by artists, mentors, activists, and advocates from within the All Born (in) community and beyond.
Campers stayed in dorms at PSU and spent the weekend discussing social issues ranging from racism to equity, LGBTQ rights, immigration, animal rights, climate change, poverty and homelessness, and much more. Campers recognized that all of their peers face challenges, and they explored visual art, music, social media, and dance as modes of expression.
The Camp was the result of the work of Austin Nugent and Rachel Esteve, Camp Co-Directors and NWDSA/ABI staff members, under the leadership and youth development experience of NWDSA/ABI Executive Director Angela Jarvis-Holland. A small grant from the Northwest Health Foundation and the Alan Jarvis Memorial Fund helped make the camp possible.
Austin described the connections formed among campers as "magical and powerful"—the weekend started with 14 diverse individuals, and by Sunday afternoon they were one group united by determination to advocate for social equity. Most of the campers would not have otherwise had the opportunity to connect with individuals outside of their geographic location, socioeconomic status and/or social groups. As the weekend drew to a close and campers posed for a group photo, Rachel felt "empowered and connected" to the group.
---
NWDSA Youth Group Videos
---
Articles About the NWDSA Youth Program