Self-Advocates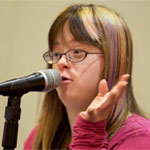 Eleanor Bailey - Eleanor is an active self-advocate who has spoken out on behalf of individuals with disabilities at numerous events. She does presentations at schools, universities, and many other large conferences nationwide speaking about her experiences as a young woman with Down syndrome and what it means to live a fully included life. Learn more about Eleanor, her work, and how to contact her to speak at your event.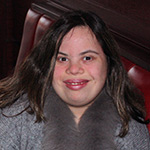 Chrystal Figueroa - Chrystal is a passionate young woman who enjoys sharing her talents with writing, performing, advocacy and volunteer work. She is employed at New Seasons Market.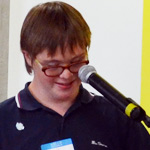 Daniel Jarvis-Holland - Bio coming soon.

Read Daniel's speech entitled "My life has been like team sports"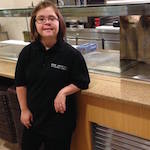 Rachel Esteve - Rachel is 23 years old and works multiple jobs. Her work includes being an active member of NWDSA, a dance instructor at Lynchview Elementary School, a childcare provider and a cafe worker at Reed College. She enjoys reading, singing, hanging out with her friends, boyfriend and family. Her dream is to be a professional dancer on a broadway stage in New York.