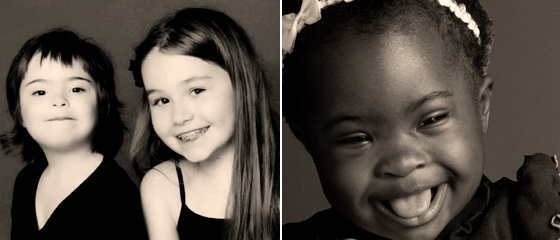 ---
Welcome to the Northwest Down Syndrome Association
The NWDSA has been a parent-driven family support network since 1997. The NWDSA's mission is to create and nurture a loving and inclusive community celebrating every person with a disability including Down syndrome.
The NWDSA will accomplish this mission by empowering and supporting families and individuals who have been touched by Down syndrome. We will work to increase education, promote public understanding and acceptance, work toward full inclusion, and defend the civil rights of individuals with Down syndrome. Our vision also embraces professionals and the cross disability community. We believe that relationships are the cornerstones of our organization and that they should be both honored and nurtured.
The NWDSA mission and values are the north star of our organization, and guide us in our work to build a community of informed, empowered parents. Read the NWDSA statement of values.
While our roots are as a Down syndrome organization, our work around inclusive schools and communities embraces all learners. In 2005, we started our All Born (In) Cross Disability work. Visit the NWDSA's sister site, AllBornIn.org to learn more about the All Born (In) cross-disability inclusion movement.
---

"Building the foundation for a
successful transition and a full life"
May 21st, 6:00pm
Community Vision & NWDSA Workshop
Read More


Official Portland & SW Washington Buddy Walk - Save the Date!
Sept 28, 2013,
Portland Rose Quarter
Read more
---
Latest NWDSA News & Articles
We are very excited to announce a new partnership with a local, mom-owned business in Vancouver!

The O'Neill Tabani Enrichment Fund offers financial assistance to adults 18 and older who have Down syndrome and wish to continue to enhance their lives by taking classes or enrolling in post-secondary educational programs. Students of all abilities are encouraged to apply.

The NWDSA is excited to introduce Amy Geoffroy as our new development chair.
---
Latest Action Alerts
On March 28th, board members of NWDSA and family members will be traveling to Salem for a fun- and info-filled field trip.

For Washington Residents: Call your legislators today if you are concerned about the continued use of institutions in Washington State!

Take 5 minutes today to call your US Senators and Congressperson to encourage them to sign on to the ABLE act.
---
Latest Advocacy News & Articles
Progressive policies in inclusive education have made positive changes in the lives of children with disabilities in Central and Eastern Europe and Central Asia, according to UNICEF today.

TASH has submitted the following letter in response to a recent article in Disability Scoop, "Study: Inclusion May Not Be Best After All".

Advocates for disabled people in Oregon say they've won a significant settlement from the state's largest school district.